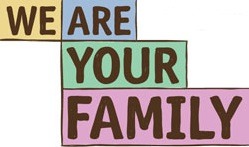 WHO ARE WE?
As they say "The best things in life are free. The rest are too expensive".
We belong to a community that doesn't want you to pay MRP on any product that you wish to purchase. In very simple words, we just want to save your hard earned money. Be it freebies or discount offers, we have got you covered.
WHAT DO WE DO?
At AllTrickz, we provide you with what you desire the most when you visit any online store i.e. deals, coupons and offers so that you never have to pay as per the MRP. We also post freebies and phone reviews because we love you and we are really possessive and therefore can't let you go here and there. We want to be your one stop destination. Your one and only love.
WHY ARE WE DOING THIS?
Well, we have been learning and taking a lot from the society. So we thought now is the time to give some of it back by trying to help you people in whatever way possible. You won't get free stuffs only for yourself when you can get it for your whole family. Right? ;)
P.S. : We also earn a little by advertisements to keep ourselves motivated for long run to provide you with best service in the market. Hope you don't mind. :)
As Benjamin Franklin said "A penny saved is a penny earned".